Introducing KYOSTM
An Earn-to-Learn-to-EarnTM ecosystem that aims to transform learning, teaching and recruitment using Web3 technologies
Introducing KYOSTM
An Earn-to-Learn-to-EarnTM ecosystem that aims to transform learning, teaching and recruitment using Web3 technologies
The KYOS ecosystem connects Learners, Educators and Employers in a token-enabled economy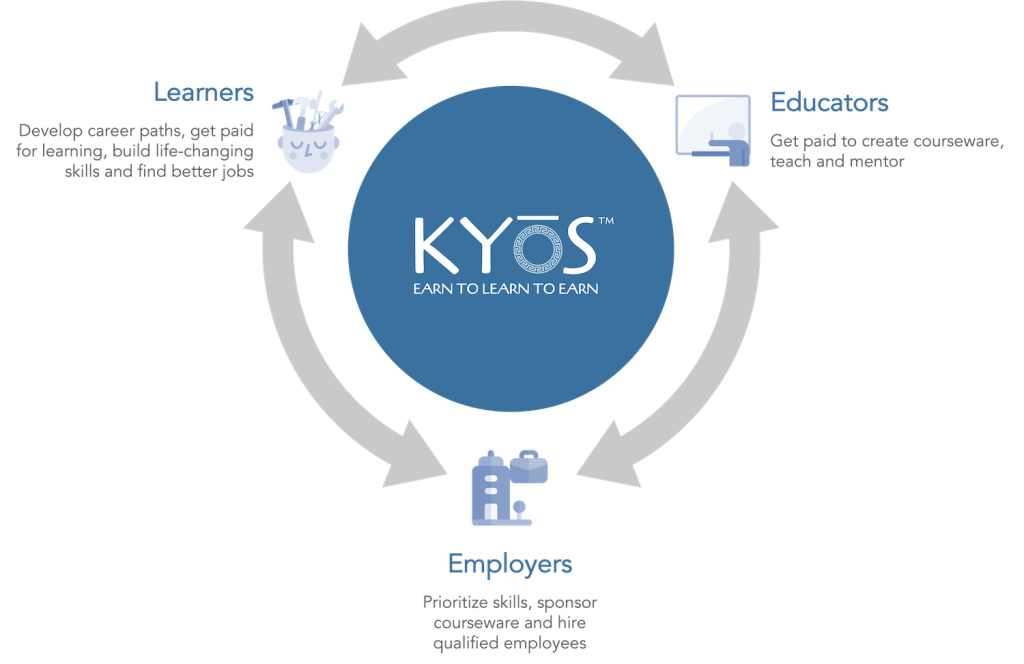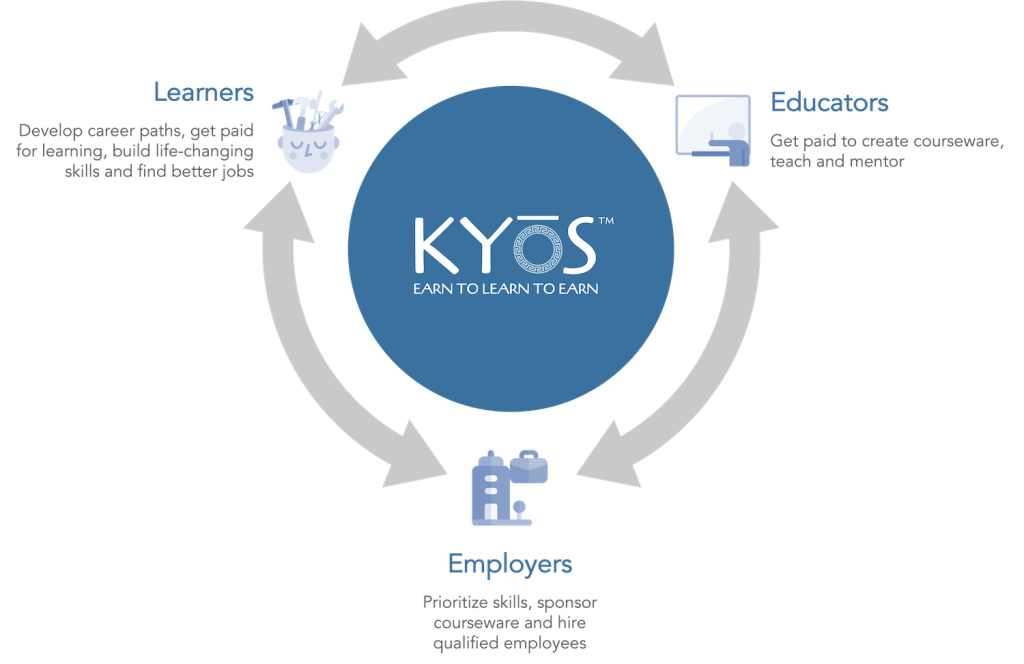 The KYOS ecosystem connects Learners, Educators and Employers in a token-enabled economy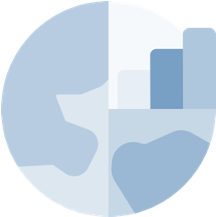 Upskilling can increase global GDP by $6.5 trillion by 2030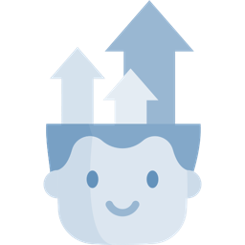 356M+ English-speaking young adults in emerging markets ready for upskilling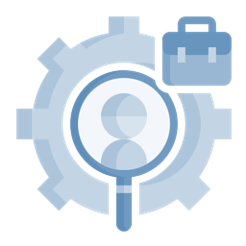 Employers are increasingly focusing on power skills combined with hard skills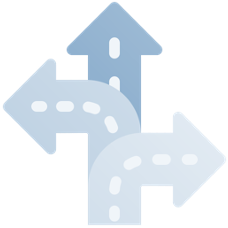 No current options that offer zero-cost solutions with tangible employment opportunities
KYOS Team Opportunities
We are seeking ambitious, passionate and capable people – with a strong interest in Web3 – to join the KYOS team in realizing our vision to improve the lives of millions in Asia, Africa, Latin America, Eastern Europe, and other regions of the world.
Join us in changing the world!
Contact Us
Interested to know more about this project? Leave your email below.